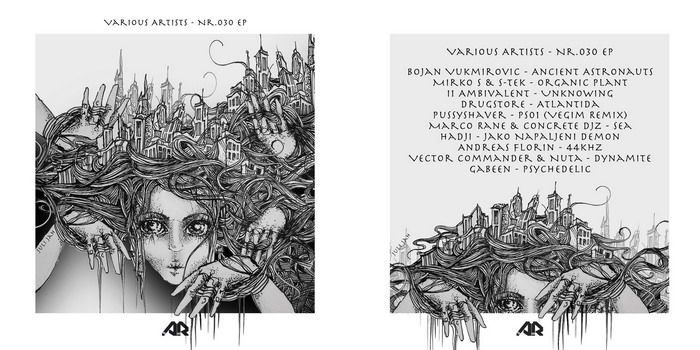 VARIOUS ARTISTS | NR. 30 EP | ARMATURA BONUS 030
5 years after the begining, AR is happy to present to you a massive VA artst compilation of our favourite Techno sounds and artists. With never before released material from: Andreas Florin, Marco Rane, Vegim, Gabeen, i1 Ambivalent, Concrete Djz and Hadji amongst others... we are thankful for your continued support! :-) All tracks mastered @ Audioworkshop Studio. Artwork by Juli Jah 2012 copyright.
http://www.armatura-rec.net
Rel.Date @ Beatport 12.June 2012
http://www.beatport.com/release/nr-030-ep/914258
Supported by
Unam Zetineb, Tony Silver, Mattias Fridell, Oliver Kucera, Scalameriya, Mark EG, Luis Ruiz, Jeff F, Scouts In Bondage, Oetam, Dj Ogi, Luis TheZone...